President Donald Trump of the United States of America has surprisingly backed away from harsh rhetoric over North Korea's missile activities as he has soft-pedaled on his stance saying the pariah nation should 'come to the table' and 'make a deal'.
"I really believe that it makes sense for North Korea to come to the table and to make a deal," the president said in a press conference with South Korean President Moon. "That's good for the people of North Korea and the people of the world," adding that he sees "certain movement" in his administration's approach when it comes to pressuring The hermit kingdom to back away from its nuclear program.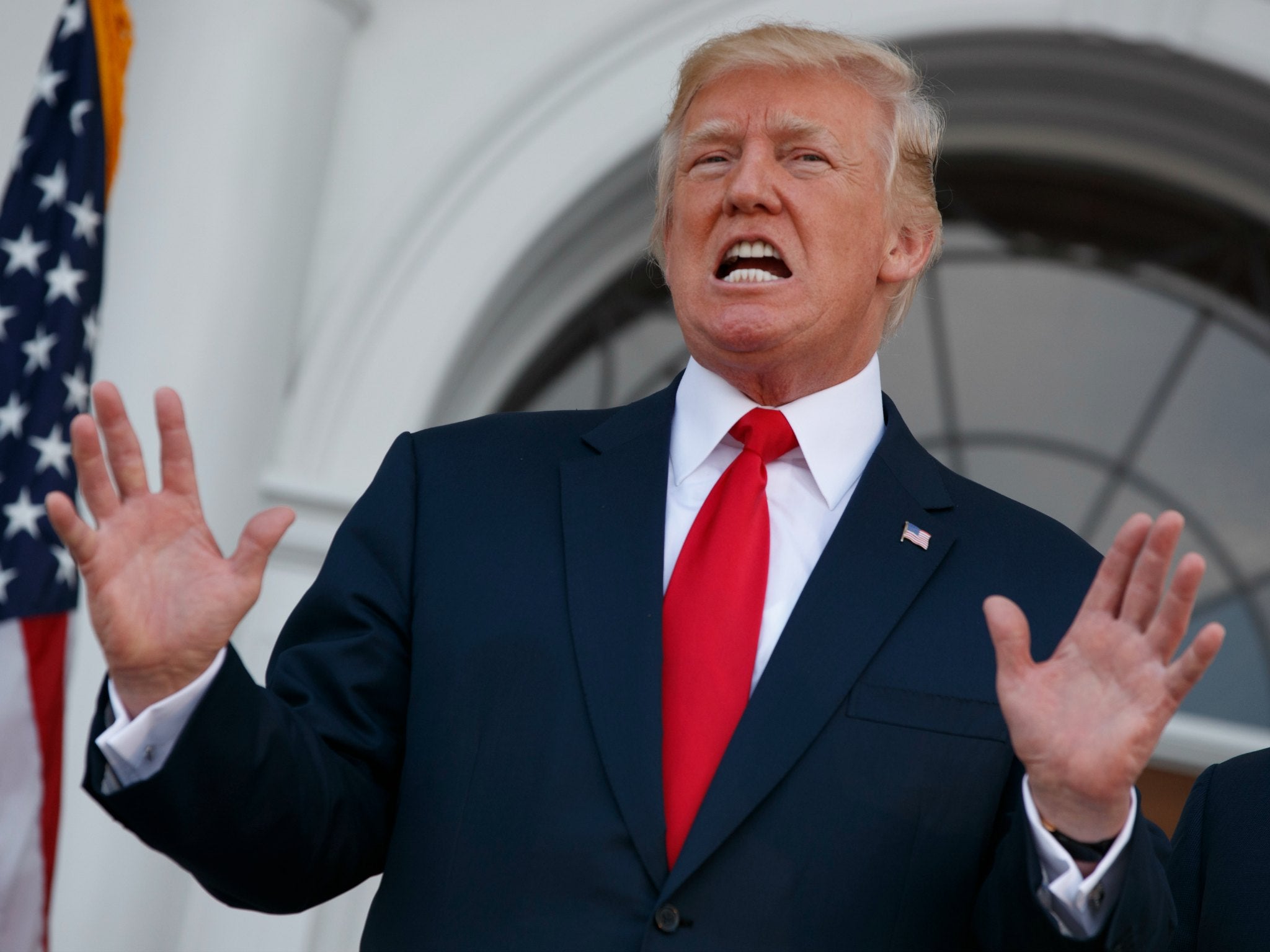 Departing from his aggressive rhetoric in the past, Trump said; "We will together confront North Korea's actions and prevent the North Korea dictator from threatening millions of lives," Trump said. "He's indeed threatening millions of lives so needlessly."
READ ALSO: Aliko Dangote Foundation Pledges $100m To Fight Malnutrition
However, he warned North Korea that he was prepared to use the full range of U.S. military power to stop any attack.
"We cannot allow North Korea to threaten all that we have built," Trump said after talks with South Korean President Moon Jae-in.
Two months ago, China tightened its noose on sanctions imposed on North Korea after ordering businesses owned by the pariah nation led by Kim Jong-Un to close by January, 2018.
China's commerce ministry said on Thursday that companies, including joint ventures with Chinese firms, have 120 days to close from the date the UN resolution was adopted on September 11.
Click Here to download our mobile APP on your android phone